Using promo code has been proven an effective way to increase sales, get new guests, and take advantage of seasonal opportunities. But if everyone's using the same marketing strategy, how will your hotel stand out?
You need marketing ideas that don't compare and are personalized to the guests. But don't worry, to save your time and effort, here are the 10 digital marketing ideas that using promo code that you can kick start with it.
1. Loyalty Programs
The hotel loyalty program is a key strategy used to attract and keep business at its properties. A study showed that more than 8 out of 10 guests consider the loyalty program and reward before booking hotels. The reward provides need to be something of real value to your guests, while still delivering a profit. For example, if you want to encourage your guests to stay longer, you could offer an extra night free or 50% discount on the 3rd night when they book at least 2 nights.
2. Unusual Holidays
Promotions are everywhere during the hot seasons such as school holidays and Christmas. Yet, you could boost your sales during slow periods by celebrating some unusual dates. A few dates to consider are Easter Day, Happy Woman's Day, or Happy Singles Day (11.11). You may create a special promo code that use for this festival to encourage locals and guests.
3. Early Bird Discounts
Hotels can increase advanced bookings by offering something called an Early Bird Discount. Many hotels often use this to increase revenue and encourage guests to book in advance. You could offer a special discount for booking early such as the book by XXX and get a free room upgrade or book by XXX to get free breakfast. Create such offers for your guests may encourage them to book with you next time instead of going to another hotel.
4. Room Rates Promotions
(Photo Credit : Hotel Seri Malaysia)
Hotels always have more than one rate code category for each room type. Room rates categories generally correspond to types of rooms available to sell in the hotel ( Eg: Standard, Deluxe, Premiere, etc). Offer a special deal for different room rates during a slower selling period such as 30% off for Standard Room or no extra charge for extra mattress.
5. Specific Day Promotions
Even if it's not a national holiday, a specific day can be reason enough to run an offer. For example, Hotel 7 Suria have created a promo code "WEEKENDSPECIAL" for their guest for weekend special promo. And it is promoted on the website and their social media platforms as well. It will create more exposure and brings more traffic to them and immediately drives for more bookings.
6. Special Treats on Social Media
Facebook, Instagram, and Twitter are a must-have for hotels like you these days. It offers a simple way to reward your loyal fans and customers, as well as increase awareness and sales. Create a special treat for your Facebook fans such as get a 30 % discount on room rates or offer a promo code - FANS to get 10% off flexible rates with breakfast.
7. Minimum Purchase Discount
(Photo Credit : Cotton On)
An offer based on the total value of a shopping cart is an effective upselling tactic to encourage guests to spend more. Hoteliers can also offer minimum purchase discounts for specific room rates. If there's a particular room rate you want customers to focus on, try adding a minimum purchase discount to incentive your guests. For example, create a special discount such as getting an RM100 discount on a minimum cart size of RM1000.
8. Referral Program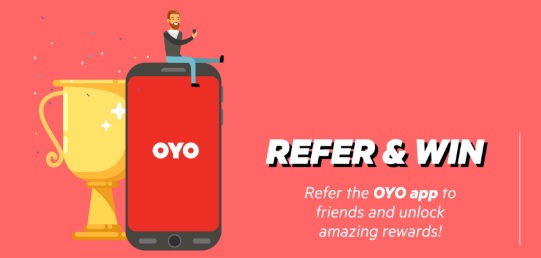 (Photo Credit : OYO Rooms)
A referral program is a systematic way of getting people to make referrals to your business. This helps you get some new customers and also build the loyalty of your existing customers. For example, create a special discount such as to get 5% off an get 5% off. When a guest brings their friends to the book room, they can get 5% off on the room rate during their next stay while their friends can get 5% off on the room. This will be more encouraged to spread positive word-of-mouth.
9. Abandoned Cart Offer
According to SaleCycle, 80% of people put items in their shopping carts and leave its without completing their purchase. This condition may let your hotel lost a lot of potential revenue. Even though we can't eliminate cart abandonment, but we can minimize the likelihood of it happening. Softinn has the right tools to recaptured these abandoned carts such as automated abandoned emails. This could help hoteliers urge guests to complete their purchases.
10. Emails/Subscription Offer
This tactic is very common to attract many new customers and encourage existing ones. By providing a promo code inside the email, it gives you the opportunity to build a relationship, customer loyalty, and market to them in the future. When someone subscript your newsletter, you can send an email: Thanks for signing up for our newsletter! Enjoy a discount code of 20% for your booking!
Conclusion
With so many hotels offering promotions these days, classic promotions aren't that effective now. Hoteliers need always to have something new and creative to offer to guests. We hope you enjoyed these digital marketing ideas and start to drive your sales now!